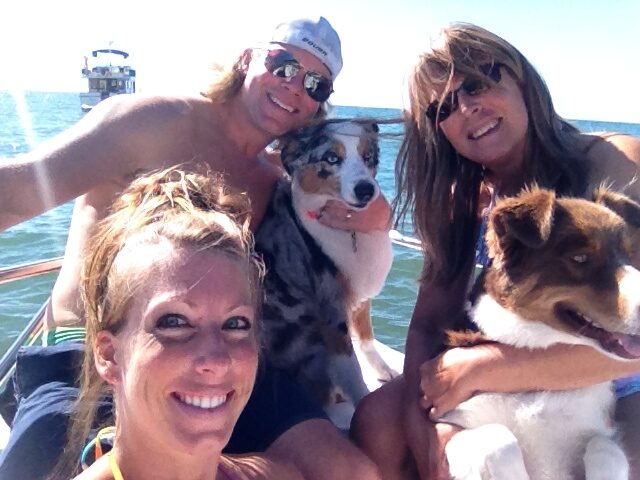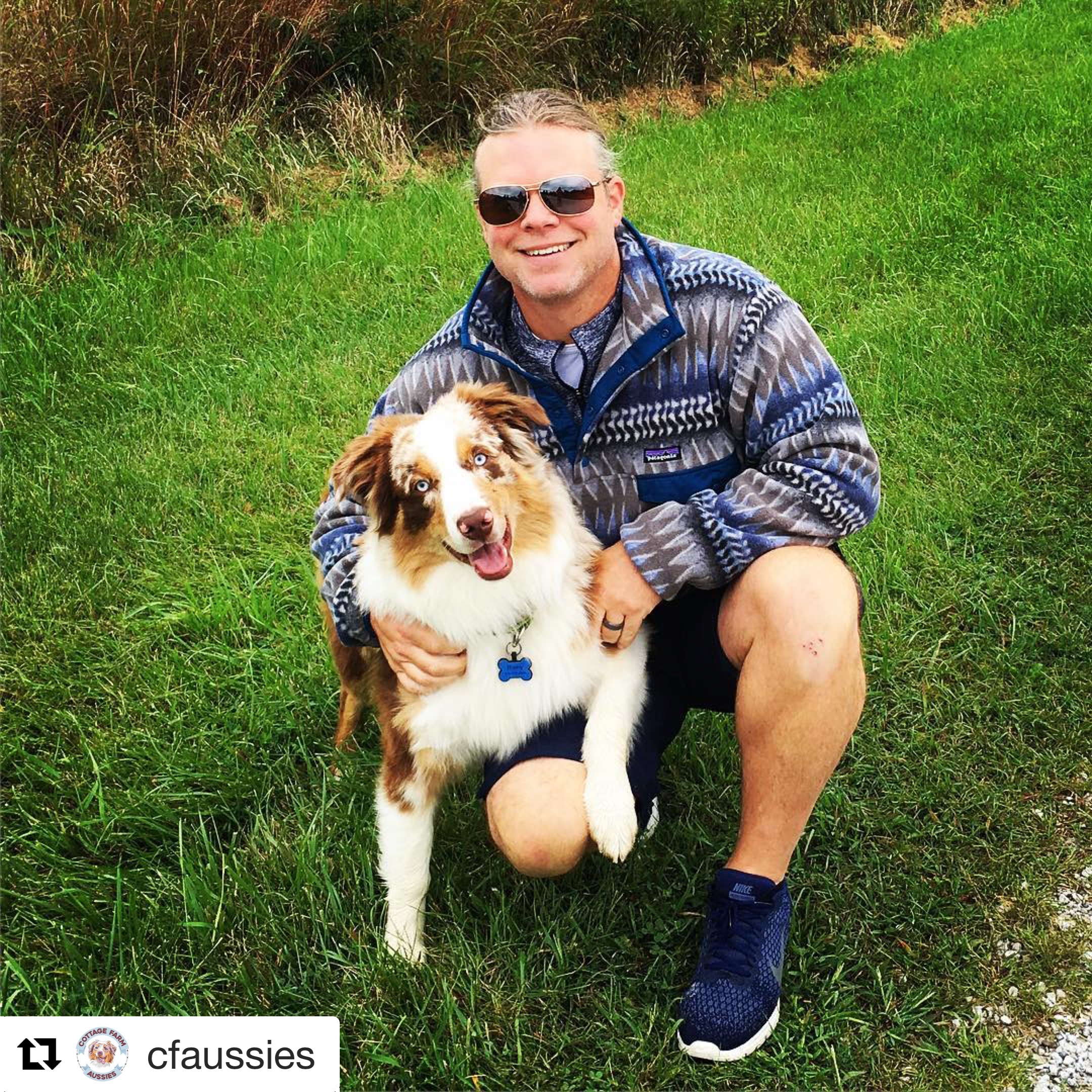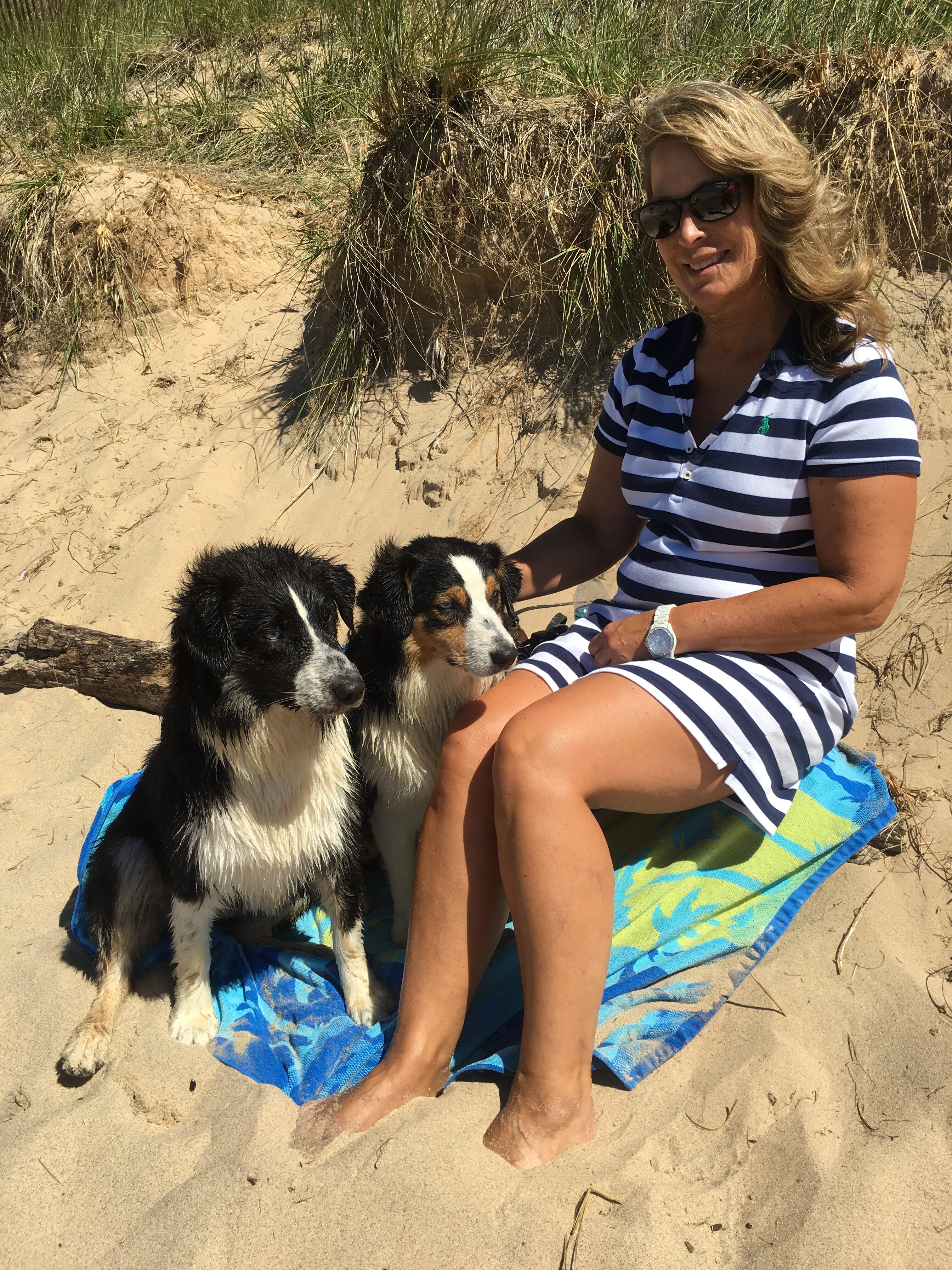 Welcome to Cottage Farm Aussies!
Our love of animals has been prevalent throughout our lives. Growing up around horses, dogs and cats taught us that if we cared for our animals throughout their lifetime they would provide a sense of comfort, loyalty and joy throughout our lifetime.
Our first Australian Shepherd came into our lives in early 2000 when the breeder surrendered their dogs due to ill conditions. I'll never forget going to their farm pick up our blue Merle we called Bear. Even in these poor conditions with very little hope of change, the dogs spirits prevailed and touched our hearts.
Early on, Bear had her challenges from being inbred. She would suffer from malnutrition, worms, no socialization and no human contact. Even with her rough start in life she became a cherished member of our family. So talented, athletic and brave she could do anything including a back gainer when catching her ball to climbing up a tree. She was a fierce protector of our farm, family and home to the point where she eventually was unable to leave the farm. That started our lengthy mission of studying and understanding the Australian Shepherd breed including their origin to becoming a popular family dog.
After more than a decade of owning, rescuing and rehoming many Australian Shepherds we decided we wanted to breed our two AKC registered females and set out on a search for the perfect male companion. We wanted a dog that had been breed by a responsible caring Breeder, that was at a minimum five generations out and that had a clear panel of the ten most common genetic defects that Aussies are prone to. We found that dog in Utah at Canyon Creek Aussies. He was a beautiful red merle puppy that we call Rainy, short for Canyon Creek The Rainmaker.
We had our first litter early 2019 with our girl Cottage Farm Thunder Rose. Rosie had seven beautiful puppies representing each color in the Aussie spectrum. We whelped our pups in our living room, exposed them to biosensor training (also know as "Super Dog" program developed by the Military), socialized them with children, adults and other animals both in the house and in the barn. We exposed them to load noises, unexpected situations, parades, fireworks, car rides, vacuuming and the like all to make them stronger, smarter and more tolerant dogs that will provide a lifetime of happiness to their new families. Guess what...it worked!
We plan to have two litters per year so we can continue the necessary activities to invest in our puppies future. Our goal is to provide high quality, well socialized puppies that, with the correct nurturing, will become incredible dogs and provide a lifetime of joy and happiness for their owners.
Our hope is that your love for the Australian Shepherd breed will grow as ours has.
- Marcia & Tom